Heifer International organizes school children in U.S. into buying animals for farmers around the world. When Tim and I were in Middle School, we both participated in Heifer International program and our classes bough many animals for farmer in Africa.
Stephen C. Smith from George Washington University wrote an article for Heifer International: The Triple Threat of Unstable Food Prices … and What Can Be Done About It. The article talks about the causes of recent food price instabilities: energy markets, financial markets, and speculation — meaning the price of food depends on the price of oil, the price of other everyday items and the cost of doing business, and the "nervousness" caused by possible rising prices.
One of the interesting graphs shows in the article is one depicting the proportion of total income families from around the world spend on food. Here's the graph (you can click on it are go read the article on Heifer International):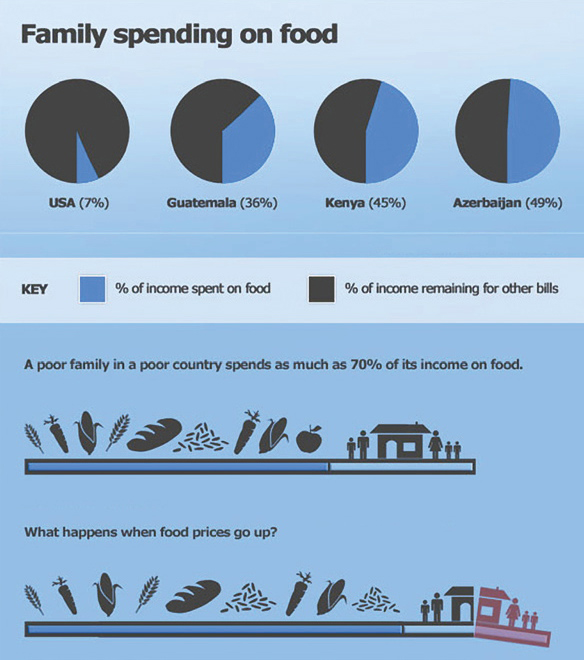 In U.S., a typical family spends 7% of its income on food. But in Kenya, almost half of all the money the family earns goes into feeding the family. It's easy to see that if the food prices rise fast (and income doesn't), families can easily go hungry or choose food over school or medical care.
I don't know if our Cost of Chicken crowdmap can document the fluctuating costs of food around the world, but I see that it is important.